Early Bird Pricing Until August 31, 2019
A faith in Christ Jesus that was more powerful and real. A transformational faith and desire to see him save and keep me daily and for eternity.

A rich, real, romantic relationship with my bride.
A life of deep meaningful relationship with each one of my children.
The physical challenge of life lived as an adventure with health, vitality and action.
A life work, a business, a cause, a mission, a pursuit that would demand my all, utilize my God Given Gifts, make an impact…and reward me handsomely.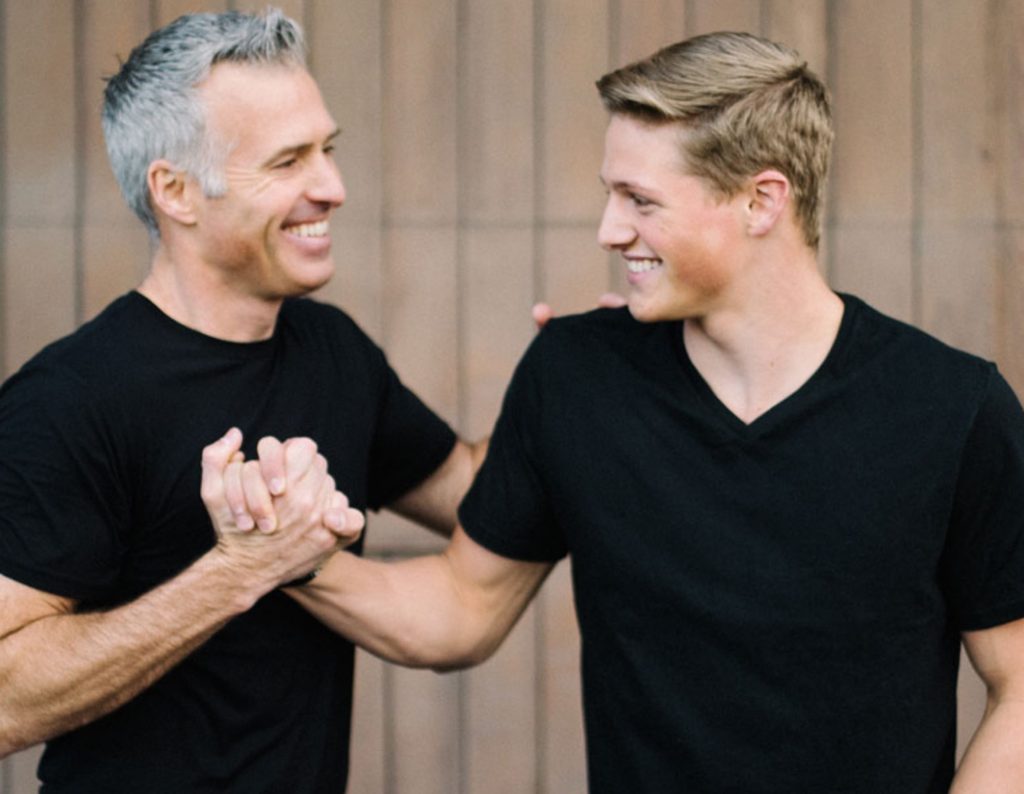 When I read Dueteronomy 28 and Psalm 1, I believed that was what God says was not only possible, but desirable. A big exciting life that was fully immersive and all encompassing. I wanted to "leave it all on the field" so to speak, but did not even feel like I was in the game.
The Achademy™ Man Camp Was Designed with This in Mind
A solution to the modern Christian man's dilemma. How do I live in the world but not of it? How can I be transformed by the renewing of my mind? How can I see God's richest blessings in my life?

I was so sick of the same cyclical patterns of momentary inspiration, routine, boredom, failure, self-depreciation, and utter self-destruction. Looking back, my mind was my own greatest enemy. I did not know how to think. How to believe in God. I did not even like myself most of the time. Did not like who I was, what I was doing, and where I was going. The way I spoke to myself was despicable. Continual flogging. Words all too familiar burning down the well-traveled trail of my neural pathways. Reinforcing the convincing "true lies" that I was fully believing.
The vision that had cast its golden glow over my future was replaced by a gray barren wasteland of blowing dust that coated my eyes with it's dry, powdery grit, making it hard to see my way clear.

Well, I spent the next 15 years chasing. Fighting for my very life. Unwilling to let it slowly circle the drain of everyday death of insignificant seeming decisions or indecision. Instead of chasing wisdom. Seeking the Lord for truth, life, and wisdom. Pursuing every learning opportunity I could participate in. Reading every verse, chapter, and book of Bible, and other books that might hold the answers I so desperately wanted. Asking the questions. Listening to the answers. Finding the mentors and doing what they said. Transformation happen when I began to understand the mysteries God has hidden in his word.
I began to see God as who he said he was. That he would do what he said he would do. That I was truly who he said I was. That I could do the impossible because of what he had done in me. That life was a grand and glorious adventure and nobody was being served by my living small and sick.

Here's What You'll Discover at the Achademy™ Man Camp:
A crystal clear vision again. Reviving the dream. Pouring gas on the fire!
The ability to think powerful, positive, and life giving thoughts, all day, every day
To be bulletproof. Be able to take a hit and bounce right back to my feet
A powerful faith that overcomes any obstacle, temptation or attack
How to live completely victorious and overcome sin. How to walk in purity and power
How to Build a masterful 3 year visioneering roadmap
Create a 90 Day Life Launch
How to completely rewire your brain for supercharged living
To make every day rich, real and rewarding
How to find the love of your life if singleHow to nourish and cherish the wife you have, if married
How to live fit, healthy and well
Begin the process of discovery that you were uniquely created to do on this planet
How to take massive risk and thrive in it
How to get comfortable being uncomfortable
Man Camp Includes:
All life changing coaching, tools, materials, and mindset shifts
All meals from Friday dinner to Lunch Sunday afternoon.
A place to put your pad and sleeping bag
Ice cold bathing in a canal that runs through the property
Physical challenge by choice. Push yourself as you see fit.
It will not be fancy, soft, or pretty but it will bring you to life again
You will feel fresh blood racing through your veins, you will leave with your eyes lifted up, your faith in a powerful God renewed, your heart full, your vision clear, a track to run on and mind that is fully at your service, and faith that can move mountains.